Creating Fertility, Treating Trauma & Healing Couples Together
At Healing Light Family Acupuncture in Fountain Valley and Lake Forest, we are an acupuncture clinic that offers energy healing, fertility assistance, pregnancy, labor and postpartum services
Fertility Acupuncture
Acupuncture works to promote the body's natural ability to heal itself. For those seeking fertility assistance, acupuncture treatments work synergistically with your own body to provide a natural and safe way to boost your body's reproductive system. Not just for treating fertility concerns, acupuncture works to treat a variety of ailments for those in the Fountain Valley, CA region.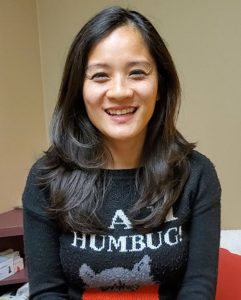 Watch a testimonial
from a Fertility Acupuncture success story:
Pregnancy Acupuncture
Pregnancy Acupuncture builds a strong foundation for pregnancy by improving blood circulation, balancing the endocrine system with your hormones and boosting the immune system to better support the changes of your body.
Esoteric Acupuncture
With esoteric acupuncture, patients can balance all of their body's energy centers while treating both the physical and emotional body. With esoteric acupuncture, Fountain Valley, CA locals may also work to expand their consciousness as they strengthen the root of their higher inner spiritual center. With blended modalities, deep layers of the ego will be revealed.
Fertility Coaching
We offer unique fertility coaching for our patients as part of their treatment plan. Receive one on one virtual guidance from an experienced fertility acupuncturist and certified women's empowerment coach. This is an additional service that can greatly enhance your fertility acupuncture experience and overall conception success. Our goal with fertility coaching is to help you feel 100% emotionally supported in your mind and spirit by a compassionate and skilled coach. Our patients who receive acupuncture plus fertility coaching, feel more confident and peaceful in their fertility journey.
Reiki Energy Healing
A natural technique used on Fountain Valley, CA clients, reiki hands-on healing is used to improve physical, emotional, mental, and spiritual well-being all at once. With Reiki, you'll experience deep relaxation and a sense of peace and overall well-being. If you're looking for an antidote to stress, reiki hands-on healing is what you're in need of.
2 Years In A Row Yelp Award
Helping families reach their highest healing potential by providing comprehensive holistic services and education to our Orange County community.
Integrity
Integrity is the cornerstone of Healing Light Family Acupuncture, fostering trust, communication, and care with our clients.
Holistic Health
Healing Light Family Acupuncture guides clients naturally toward holistic health for the mind, body, and spirit.
Wellness
We prioritize wellness for our clients, offering healing for the mind and body through acupuncture.
Love & Compassion
With love and compassion, we deeply understands our clients, delivering the precise healing they seek.
Our Acupuncture Community
Frequently Asked Questions
Do You Accept My Insurance?
Healing Light Family Acupuncture accepts all out-of-network PPO insurance policies that have acupuncture coverage components. Before your first acupuncture appointment, we will verify your insurance benefits coverage in order to accept copay payments. A simple call to our office will allow us to verify your insurance coverage free of charge. In addition to PPO plans, we also accept HSA and FSA payments to ensure an accessible, easy, and simple experience for our local clients.
Do Acupuncture Needles Hurt?
One of the most frequent questions we get at Healing Light Family Acupuncture has to do with discomfort and acupuncture needles. When most think about needles, they think about hypodermic needles and the needles they receive at a doctor's office for receiving injections. Acupuncture needles are significantly thinner and smaller than these needles, about the size of a cat whisker, and typically don't come with any sort of discomfort outside of the very occasional barely noticeable pinch.
Is Acupuncture Safe?
Acupuncture is both safe and non-invasive. What acupuncture does is simply activates the body's natural ability to heal itself, a method that has been used reliably for thousands of years. Acupuncture is regulated by the California Acupuncture Board. All acupuncture needles are one-time use only and come from sterile packaging. Not only is acupuncture safe, it also only comes with very minimal discomfort as you aid the body's ability to heal itself.
Is Acupuncture Only Used to Treat Pain?
It's no secret that acupuncture is an effective treatment for musculoskeletal pain and injury, but that's not all it's good for. Acupuncture has been practiced for thousands of years throughout history to treat a vast array of ailments from fertility concerns to digestive health issues and beyond. In acupuncture, the body is viewed as a whole system with each part intertwined with the next. Using this methodology, acupuncture is used to treat the entire body as a whole.
How Does Acupuncture Treat Fertility
According to modern scientific studies, the use of acupuncture can help to improve a couple's chance of conception by 42-60%. Through acupuncture, clients are able to improve hormone function, improve the quality of sperm and egg, create better uterine lining, and decrease fibroids and cysts. Acupuncture has been used to increase and improve both male and female fertility for more than 2,000 years. Not just for pre-pregnancy, acupuncture may be used during pregnancy to alleviate conditions as well.
"Tina and Mukunda and not only amazing acupuncturists, they are absolutely the most genuinely nice and caring people I have ever known. When I first started seeing them, it was mainly for stress and anxiety as well as doing fertility treatments. I am so happy to say that now I am no longer in need of anxiety medication and I am pregnant! My first trimester started out very rough with terrible morning sickness but as soon as I started seeing them again, my morning sickness has almost completely diminished. I am so thankful that they came into my life because not only am I feeling better in multiple ways, my family is expecting a new baby and I have gained two new wonderful friends."
Heidi G.
"I have been treated by Mukunda and I am very happy with the results. In addition to being excellent at acupuncture I found Mukunda to have a very personal and gentle manner. He is very intuitive and knowledgeable. I have recommended Mukunda to many of my friends and recommend him highly to you!"
Karen Truesdale
"I have quite the history with pregnancy loss and early delivery with my son. Tina was my birth doula and was able to help me remove the blocks and negativity I had associated with my first pregnancy through our theta sessions. I was given daily affirmations to recite and even mantras of protection for my baby and me. I was very grateful she was able to help me enjoy this pregnancy more. During labor, my baby was "sunny side up" (facing up instead of down) which causes extreme back pain. Tina was able to use acupuncture and her healing touch to take that pain away. I felt very comforted by having her there with me for my second birth."
J.C. RN
I saw Mukunda for IVF fertility acupuncture treatments. My first egg retrieval resulted in no viable embryos so I wanted to add acupuncture to help my egg quality in hopes... read more for a better IVF cycle.
Starting from the consultation until our last visit before labor Mukunda has been attentive and sincere making us feel comfortable every step of the way. I didn't feel pressured and found myself wanting to see him more often. There was as much healing emotionally as there was physically.
For anyone going through IVF I definitely recommend doing acupuncture to help assist with the procedure.
I ended up with one PGT normal embryo and successful embryo transfer and welcomed my healthy baby boy 39 weeks later.

I took advantage of all the package offers they had during my journey with Healing Light. It helped save money along the way. Don't miss out on them!

Soy Y.


6/14/2023

I was looking to try acupuncture after my OB suggested I try it to naturally induce labor. This was my second pregnancy and I was trying to VBAC. I found... read more Healing Light Family Acupuncture after searching yelp and google for providers. I loved that they specialize in fertility treatments, pregnancy, and postpartum. Mukunda and Tina are so caring and their office is so relaxing and inviting. Acupuncture definitely does work to naturally induce labor and I was able to go into labor on my own. Even though I ended up needing a second c-section (for other medical reasons) I'm so glad I came to Healing Light Family Acupuncture. I was able to go into labor on my own and help minimize some pregnancy discomfort like my swollen feet through my sessions. I looked forward to my appointments each week and it definitely helped me relax before baby arrived. Highly recommend Healing Light to anyone looking for acupuncture!

Jillian R.


11/13/2023

My coworker suggested that acupuncture works magic with IVF so I started looking for a good acupuncture clinic. I've been to several acupuncturists but nothing compares to the attention to... read more detail of Tina and Mukunda. Both of them are very nice and dedicated to helping aspiring parents. They listen and provide a lot of encouragement. I found them a little over a week before my FET date and Tina was so kind to squeeze me in on their busy schedules to make sure that I can get appointments the day before and the day of my transfer. It's also very convenient that they have sessions after 6 pm since i live and work far from their office. Fast forward to today, I'm 6 weeks pregnant and my HCG levels are better than expected. I still see them at least once a week because I truly believe that they've helped me get to this point.

I'm so glad to have met this couple and Tina at the office. I hope to one day send them a card to put on their beautiful baby wall. Thank you guys for all your help!

Sam F.


7/07/2023

I recently took the Pleasure and Vitality class with Tina and it was amazing. I am in the medical field and it opened my eyes to so many areas of... read more medicine and mind and body connections. Tina is incredibly kind and knowledgable and I would recommend her and her class!

Jacqueline K.


10/20/2023

I have been a patient at Healing Light Acupuncture for the past 3 years. I am very blessed to be able to work with Tina and Mukunda, and now Sue.... read more Their expertise, kindness and support have guided me through some very challenging, but also joyful times. I'm honored and grateful for the opportunity to have them by my side throughout my journey.

Susan D.


6/14/2023

I came here at 38 weeks pregnant with a breech baby hoping to flip baby with the help of Dr. Mukunda with acupuncture. The process was very easy and I... read more was very comfortable throughout the whole process. He is very knowledgeable and professional. Highly recommend.

Ashley J.


8/24/2023

I have done 2 sessions here so far and during each session, I'm impressed by how much they care about me as a patient. They ask good questions to get... read more to know my health and lifestyle. The doctors are very empathetic. They are very gentle very the needles and the clinic provides a calming environment for me to relax. I recommend this place for anyone considering acupuncture

Michelle L.


6/17/2023

Dr MuKunda is amazing and the atmosphere is super inviting and relaxing. I came in for the IVF package. Highly recommended.

Katrina F.


9/21/2023

Been coming here for a bit. Helps me out with stress and other things as well. I always feel better after a session. Wish I could go more often, but... read more work far away. Really does help, though.

Jorge C.


11/02/2023
Healing Light Family Acupuncture
Main Location:
18430 Brookhurst St #102
Fountain Valley, CA 92708
(949) 304-9748
South County Location:
(Address given after booking)
Lake Forest, CA 92630
Follow Us on Social Media:
© 2021 Healing Light Family Acupuncture